The Return of Big Events at Disney World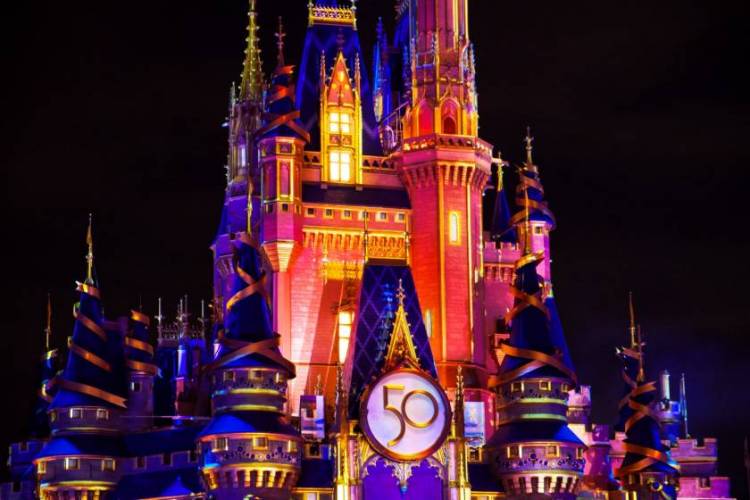 3-5 minutes
---
Walt Disney World is celebrating its golden anniversary starting on October 1st. The Orlando, Florida resort is resuming more of its normal operations and attractions. Guests are excited to see what the 18-month long celebration has in store.
To celebrate with Mickey and gang, Stay Floreo put together this list of our favorite special events.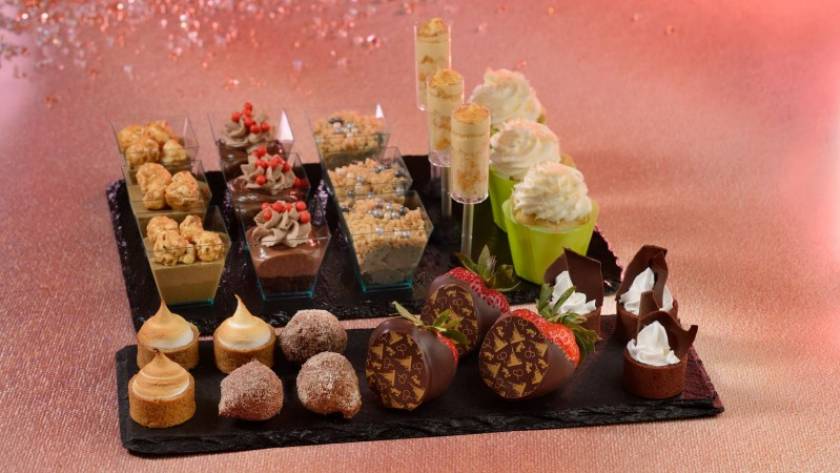 Enchanted Extras Dessert Parties
As a kid, watching fireworks with family was a truly special event, almost as special as digging into a lovely piece of cake—now you can do both at the most magical place on earth—Disney.
Part of their Enchanted Extras, Disney announced that their dessert parties will begin being phased back in starting on October 3rd.
Guest begin at Tomorrowland Terrace where they can sample a belly busting assortment Anniversary-themed desserts prepared by Disney's world-renowned pastry chef. Highlights include chocolate-dipped strawberries, butterscotch pudding and a variety of cheeses. 
Candlelight Processional
Disney aficionados have been anxiously awaiting the return of the Candlelight Processional at EPCOT. The show combines a choir made of Disney cast members and a secret celebrity narrator to tell the traditional Christmas story of Jesus's birth. Guests can purchase dining packages and priority seating at an additional cost.
Given this year is the 50th anniversary, we're expecting a very special guest.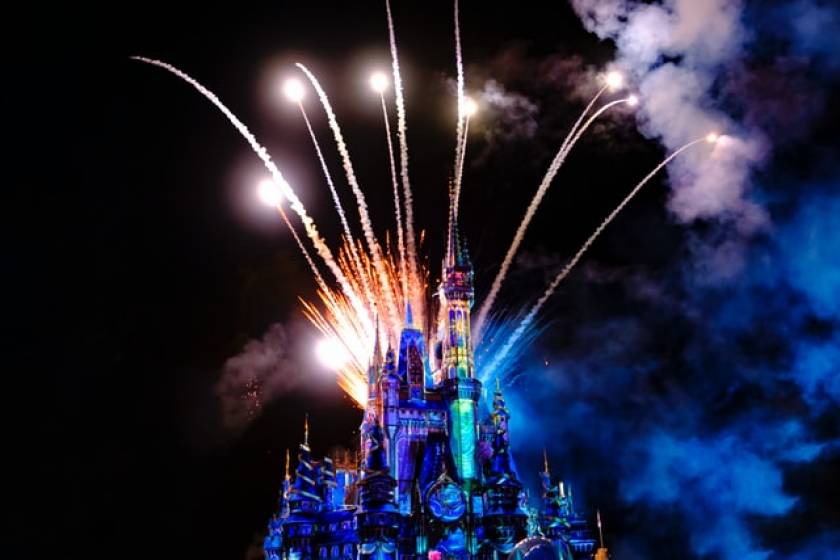 New 50th anniversary Nightly Firework Shows 
Walt Disney World debuted its highly anticipated 50th anniversary fireworks display last night. Called "Disney Enchantment," the celebratory show replaces the long-running and beloved "Happily Ever After" show in the Magic Kingdom.
Guests can book three different parties at Magic Kingdom for Disney Enchantment and two "dinner and a show" tickets at EPCOT for the new Harmonious show.
The party tickets are an additional cost on top of the entry tickets to the parks, so the return also increases Disney's bottom line exponentially as they were a big hit before the onset of the pandemic.
Remy's Ratatouille Adventure
There'll even be time to "squeak" on over to Remy's Ratatouille Adventure at the EPCOT's world showcase.
Feel like you've shrunk down to Chef Remy's size for a 4D culinary adventure based on the Disney and Pixar film Ratatouille. When you're small, life is a big adventure!
In this 4D ride experience, join Chef Remy on a daring culinary caper that will captivate all your senses as you zip, dash and scurry through the bustling kitchen, dining room and walls of Gusteau's famous Paris restaurant. C'est magnifique!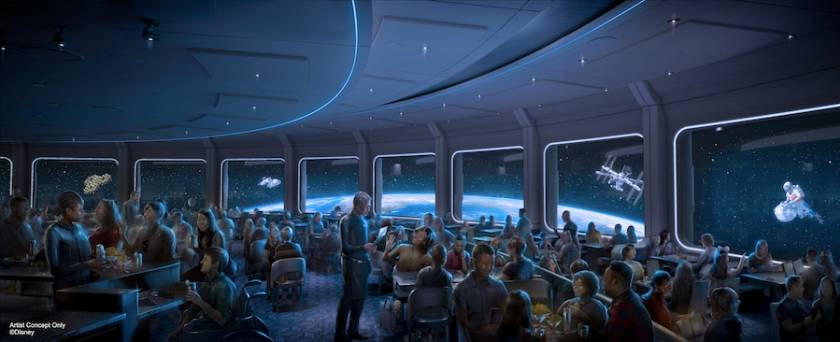 Space 220 restaurant at EPCOT
Ever wonder what it's like to dine in space station? The Space 220 restaurant at EPCOT employs amazing special effect to mimic an epic space experience. Guests begin by ascending a space elevator that bring's guests to what seems like 220 miles above earth to the fictional Centauri Space Station.
After watching EPCOT and earth disappear, guests dock and walk through the space station-theme dining area where they are greeted by panoramic views of earth and scenes of everyday space-station life.  
Of course, it wouldn't be a Disney theme restaurant if it didn't have out-of-this-world dining brought to you by their Executive Chef Marc Kusche. The menu is fixed price.
Of course it wouldn't be a Disney theme restaurant if it didn't have out-of-this-world dining brought to you by their Executive Chef Marc Kusche. The menu is fixed price.
This press release encourages safe and responsible travel. Local and international travel requirements, as well as health guidelines, continue to change quickly. Check local restrictions at home and in your destination before booking a villa with StayFloreo.
Images Sources:
Header Photo: Photo by Brian McGowan on Unsplash
Fireworks: Photo by Brian McGowan on Unsplash
Space 220 restaurant at EPCOT: https://disneyworld.disney.go.com/dining/epcot/space-220/