Experience the Caribbean in an Airbnb Vacation Villa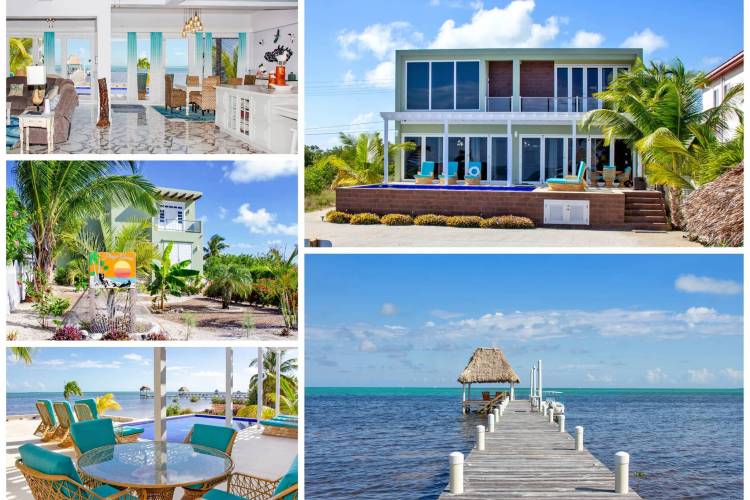 The Beauty of Ambergris Caye, Belize 
Belize is known for its stunning natural beauty and vibrant culture, and Ambergris Caye is no exception. With white sand beaches, crystal-clear waters, and lush vegetation, it's easy to understand why this island has become a popular destination for tourists seeking a true tropical escape. The island also offers plenty of activities for visitors to enjoy, including snorkeling, fishing, kayaking, and more. 
What to Expect from an Airbnb Vacation Villa  
Airbnb vacation villas offer the perfect blend of comfort and convenience during your stay in Belize. Whether you choose to stay in a private villa or opt for a shared option with other guests, you can expect to have access to amenities such as air conditioning units, swimming pools, hot tubs and fully-equipped kitchens - everything you need for an enjoyable stay on the island. You'll also be able to take advantage of services like daily housekeeping and complimentary breakfast or lunch each day. Many villas even offer private chefs who can prepare meals right in your own kitchen!  
Enjoying Every Moment of Your Trip  
By staying in an Airbnb vacation villa during your time on Ambergris Caye Belize you will have complete control over your travel experience. With flexible check-in times and access to amenities like high-speed wi-fi (perfect if you want to work remotely) and cable TV (great for those nights when all you want to do is relax), there are countless ways that you can make your trip truly unique. Plus there are plenty of local restaurants within walking distance that serve up delicious traditional favorites - so there's something for everyone! 
An Airbnb vacation villa on Ambergris Caye Belize offers guests the best of both worlds - beautiful beaches combined with luxurious amenities that make every moment memorable. From private swimming pools and hot tubs to convenient services like daily housekeeping and meal preparation right in your own kitchen - these villas provide all the comforts of home while allowing you enjoy the beauty of this Caribbean paradise. So why not book your next vacation today? Take full advantage of everything that Ambergris Caye has to offer by staying in an Airbnb vacation villa!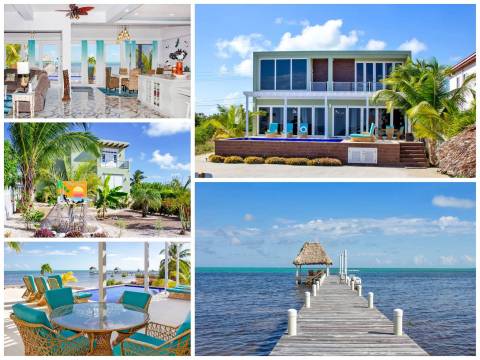 DISCOVER "PLAYA GOMA" ON AMBERGRIS CAYE, SAN PEDRO BELIZE
Playa Goma is a private villa is the perfect location to enjoy a relaxing Caribbean vacation. The villa has a large veranda for sunbathing as well as a covered area to lounge. The private oceanfront pool is the perfect way to cool off after a day of snorkeling or kayaking.