Disney World 50th Anniversary Once-In-A-Generation VIP Tour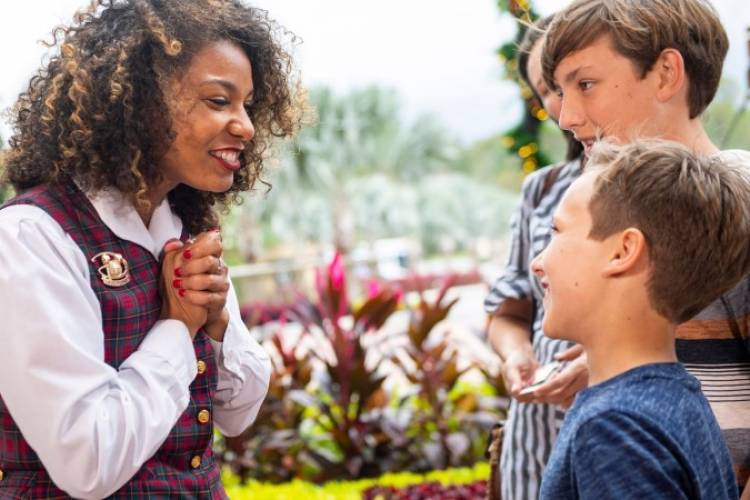 Disney World Orlando has endeavored to make its 50th Anniversary something special. To honor this milestone they've unveiled an epic private for up to 6 people. The VIP tour costs as much as $6.500. 
You have private tour guides that escort your group around the Magic Kingdom, EPCOT, and Disney's Fort Wilderness Resort & Campground.
Disney VIP Tours have been around for a while, and they are expensive, " $425 to $850 per hour" and don't include park admission.
You might ask, "what's the point?" They are for hardcore fans who appriciate the behind the scenes access and history provided by the VIP tour guide. You don't have to wait in lines. Disney says guests get,"
Pre-arrival planning.
A flexible start time, picked by you.
Visits to multiple theme parks* in one or more days.
The ability to enjoy some of your favorite attractions efficiently.
Shared insight from your highly knowledgeable VIP Tour Guide throughout your tour."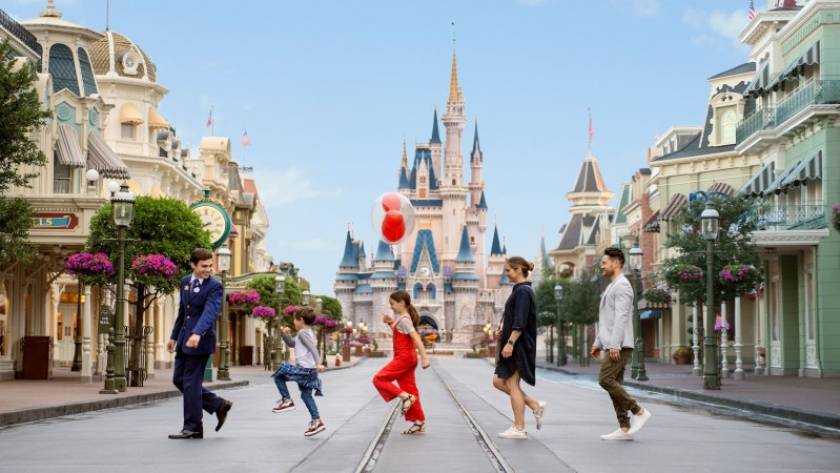 "VIP Tours" on Main Street (Disney)
Essentially the VIP tours avoid things like parking, walking, and dealing with just about any hassle. 
Highlights:
Private Charters
VIP Lunch at "Be Our Guest" Restaurant
Behind-the-Scenes Access 
From the press release:
"Get ready to travel by land, sky, and the seven seas on an adventure of a lifetime.
Together, your party of up to 6 people—along with your Disney VIP Tour Guide—will enjoy a day of unparalleled magical experiences during the Walt Disney Resort 50th Anniversary celebration. You'll see a select few of your favorite attractions in a new light as we reveal some of our best behind-the-scenes secrets. Travel back in time and discover how Walt's passions inspired the offerings available throughout Disney Parks today and get a sneak peek of some exciting things to come.
First, you'll mosey on over to the place where it all started. Disney's Fort Wilderness Resort & Campground opened in 1971 and was among the first places to stay at Walt Disney World Resort. Discover the all-new Tri-Circle D Ranch and then take to stunning waterways—offering a view of our magnificent Disney Resorts Collection—on a private charter bound for Magic Kingdom park.
Step into an enchanting realm of Magic Kingdom park and see the founding theme park of Walt Disney World Resort in a whole new light. While exploring all Magic Kingdom park has to offer, you'll be invited to relax—let us pull up a chair—as the dining room proudly presents your lunch at Be Our Guest Restaurant!
Next, cruise down your favorite highway in the sky, heading towards Epcot. Upon arrival, you'll get a look into the stunning transformation of the park and discover what happens when the power of human imagination is combined with the magic of Disney. There'll even be time to "squeak" on over to Remy's Ratatouille Adventure. At the end of your trip, your Disney VIP Tour Guide will give you a finale moment befitting a magical day!"
VIP tour reservations are not available online. Call (407) 560-4033 to book. The tour will not be offered from November 25 through November 27, 2021, and December 25, 2021, through January 1, 2022. Valid theme park admission is required but not included. Park pass reservations will be secured at the time of booking."
Stay Floreo