WHY GUESTS BOOK WITH STAY FLOREO: WHAT RESEARCH CAN TEACH US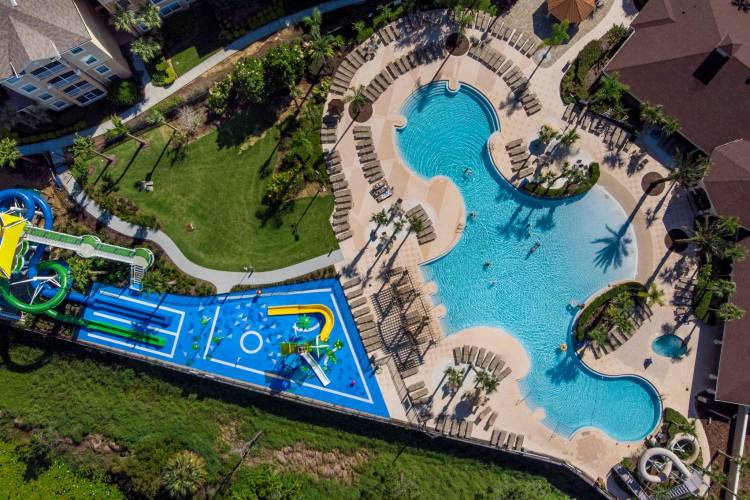 5-6 minutes
Ever wonder what makes guests choose a vacation rental? Or what keeps them coming back?
The Stay Floreo team recently analyzed over 1,300 guest interactions across our booking platforms, social media, and customer service team—gathering incredible insights into what drives guests to book vacation rentals and what inspires them to leave 5-star reviews. We use these insights to help improve how we present vacation homes to new guests and update the Stay Floreo website—with the goal of driving more bookings your way. 
Read on to understand guests' motivations for booking and leaving 5-star reviews.
1. Guests want as many details as possible
We've found guests sometimes still have questions after reviewing a vacation rental listing on our website. When looking to book, guests were attracted to photos that clearly showed the home they will stay in. Guests were also attracted to collages of the property's amenities, especially when used as the first photo. They also appreciate up-to-date, accurate photos of the property.
A clear, illustrative title and description can help clarify the atmosphere of the property the guests will stay in. Also, we highlight the unique features the property provides your guests and demonstrate that you are in a location they want to hang out.
Our research also showed that guests want up-to-date info about the location they are traveling to, especially when traveling out-of-country.
Here are three examples of titles guests were drawn to:
2-Bedroom Oceanfront Condo
Family-Style House 2 bedroom
Manitsee Beach House - Unit B
These titles are descriptive and also highlight the property's location to provide detailed information.
2. Travelers want to book experiences
During recent research sessions, we noticed many travelers wanted to book an excursion before they depart and while on their trip, regardless, they are often interested in learning more about the experience before departure. While many guests plan in advance, some guests book same-day activities.
Did you know travel industry trend reports show the majority of travelers look for tours and activities offered on the same day? We've seen that reducing booking cut-off times can help increase bookings.
3. Guests want to feel taken care of, even before the trip begins
The time leading up to the start of a stay can be especially important for guests. We send a message to your guests when they book, sharing what to expect, clear meeting directions, and transportation suggestions to help their experience start off right. The more thorough we are, the more confident your guests will feel before they even arrive.
"They were happy to give us recommendations on restaurants and activities. Rosie made our trip with her recommendation to go to Rock Point! The resort is beautiful, clean, peaceful. Our condo was advertised as "pool view" and was just steps to the pool & bar, but we also had ocean views sitting on out porch. We couldn't have asked for more." – Colleen, Whitesands Cove guest
Guests are often navigating new cities or countries and finding their way around can be stressful. Immediate contact helps the stay start on a positive note.
Guests also appreciate when they arrive at the property to have a Stay Floreo representative there to greet them. Many also appreciate when a representative can help arrange special events like Christmas meals and exclusive experiences. Since some guests may have booked their trip during the holidays, it's helpful when a representative notes the expectations of the guest and assures the guests that if they need anything, Stay Floreo can provide it.
4. Guests are looking for unique experiences at the property and nearby
Guests saw certain Stay Floreo properties as more unique than other typical vacation rentals. They love that Stay Floreo properties offer access to local culture and attractions they couldn't otherwise experience from a standard hotel or vacation rental. To encourage more 5-star reviews, we make sure your vacation rental provides special access a guest couldn't easily recreate on their own.
5. Guests enjoy the flexibility and intimacy of vacation rentals
Guests found that well-appointed living arrangements made them feel special and helped them feel at home in a new place. Consider building memorable spaces into your vacation rental that get your guests to interact with each other. Game rooms, pools, and outdoor dining areas at the vacation renal can help your guests connect with one another. 
In addition to intimate spaces, guests also loved that many of our vacation rentals were flexible and tailored parts of the experience to the group. Our customer service representatives ask our guests if there is anything particular they'd like to see, learn, or do on the vacation and try to accommodate these requests.
Ready to see an experience from the eyes of a guest? Learn more about the state of mind of vacation rental guests far from home and what makes them feel as if they can truly belong on our blog.