How to Stock a 5-star Kitchen at Your Vacation Rental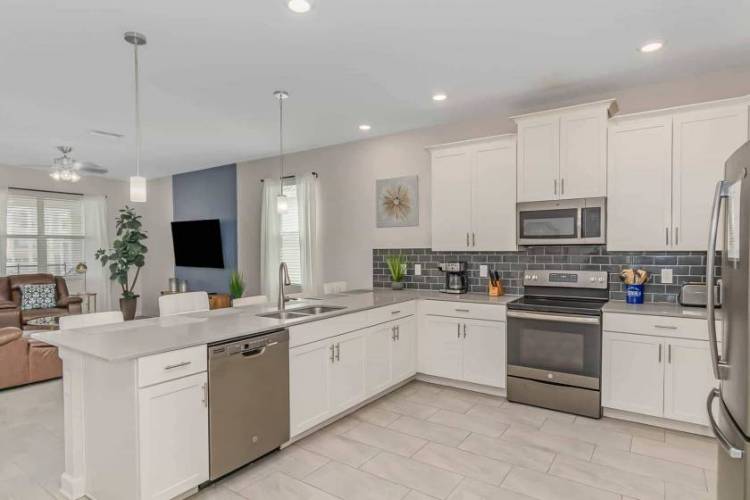 If we were to write a list of reasons guests choose to stay at a vacation rental property instead of a hotel, access to a kitchen would be near the top. In fact, the top amenity is the kitchen for 64% of vacation rental guests when booking.
If you have a vacation rental, it's important to provide guests with a stress free, almost-as-good-as-home space for preparing food. You don't need to spend thousands of dollars creating a professional grade kitchen, but forgetting something your guests see as a necessity? That may cause a lower review rating and hurt your bottom line. 
The challenge is finding the right combination of items that meet most of your guest's expectations without breaking the bank. Having rented thousands of nights' worth of vacation rentals, here's what kitchen items your guests expect.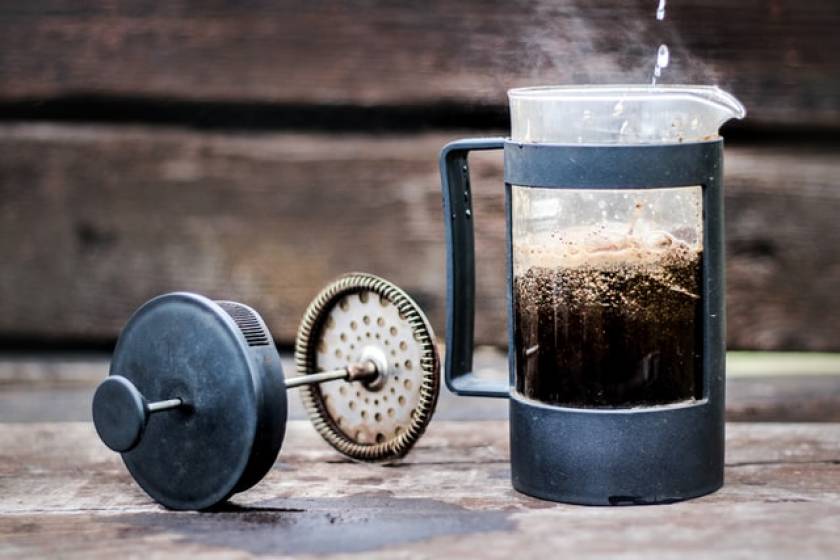 The Ultimate List of Small Appliances
When I'm staying at a vacation rental with my family, I love waking up early and preparing a hotel-style buffet for everyone. It brings back memories of going to my grandparent's cabin in Northern Michigan and waking up to bacon and eggs sizzling in a cast-iron pan and the smell of black coffee. For me, this is a highlight of my vacation. So even if you have a simple cabin in the woods, you can provide your guests with these great small appliances. 
Essential Items
Coffee maker (plus coffee filters and instructions)
Coffee grinder
Toaster
Microwave
Blender
Mixer
Extras that impress
Rice cooker
Slow cooker
Waffle iron
Electrical Hot-plate (if you have a small stove)
Tableware and flatware
Time and time again, we get asked, "what's the best number of tableware for our vacation rental?" We recommend owners provide 1.5 times the number of glasses, bowls, and plates that accommodate your vacation home's maximum capacity. If your rental property lists max occupancy at 4 people, provide 6 dinner sets. Why? Few people enjoy doing dishes. This is especially true when on vacation. So more tableware and flatware means more time relaxing and less time washing.
Utensils
Spoons (1.5 of max occupancy)
Butter knives (1.5 of max occupancy)
Forks (1.5 of max occupancy)
Steak knives (1.5 of max occupancy)
Sharp knives for food prep (at least 3)
Cups & Glasses
Water glasses (1.5 of max occupancy)
Stemless or Plastic Wine glasses  (1.5 of max occupancy)
Coffee cups (1.5 of max occupancy)
Plastic cups - for young children
Plates, Bowls, Serving
Large plates (1.5 of max occupancy)
Small plates (1.5 of max occupancy)
Plastic plates - for young children
Bowls (1.5 of max occupancy)
Mixing bowls/salad bowls (at least 2)
Pitcher
Serving platters (at least 2)
Pro-tip: Vacation rental kitchen inventory
 Keep things simple, fun, bright colors might be your style, but they are just as likely to make someone else cringe. Choose neutral colors like white bowls, plates and mugs. Also, make sure that everything matches. Find suppliers that make a lot of the same items, and buy common, easy to replace items, so if something breaks you can replace one item instead of the entire set. 
Cookware and bakeware
As vacation rental hosts, it's our job to provide stress free, memorable experiences for all of our guests. In the kitchen, this can mean providing the right kitchen tools for a wide variety of home cooks and different tastes. Of course, we have limited budgets and storage space to consider. The absolute essential for cooking eggs, grilled cheese sandwiches, and pancakes is the simple non-stick pan. But if you have room, there's a host of other items that your guests may expect. 
Essential Pots & Pans
1 1⁄2-quart covered saucepan
3-quart covered saucepan
8-quart covered stockpot
4-quart covered sauté pan
10-inch skillet
8 1⁄2-inch skillet
Kitchen utensils and accessories
Ugh, you probably didn't invest in a vacation rental to keep an inventory of kitchen items. Maybe you don't even know the difference between a spatula and a pancake turner, but your guests might. Providing the best tools for cooking takes some knowledge of what's necessary vs. what's simply optional. 
We recommend buying sets to ensure that items are easily identifiable and made of the same material. Wooden items are kept together, and plastic items are organized together. That way it's easy to reset the kitchen between guests. It also provides subtle clues for guests when they're seeking items they need.  
5-Star Vacation Home kitchen must-haves:
Ladle
Slotted spoon
Cheese grater
Whisk
Kitchen shears
Cutting boards (2)
Knife sharpener
Spatula
Tongs
Mixing spoons 
Mixing bowls
Measuring cups
Measuring spoons
Oven mitts
Hot pads
Strainer
Can opener
Wine/bottle opener
Beer bottle opener
Pancake spatula
Potato masher
Potato peeler
Oven gloves
Baking dish
Roasting pan
Cookie sheets (2)
Pizza pan
Pizza cutter
Paper towel holder
Cooking thermometer
Ice Trays and Ice
Outdoor cooking and dining
Another summer favorite is the BBQ. While technically not the kitchen, it serves as an activity as much as a necessity. Even if you don't have a BBQ area, the ability to relax outdoors with a cold drink and snacks is an exceptional experience for guests. Simple additions like plastic mugs, wines glasses, and cups can make outdoor eating safe and fun. 
Lighters
Citronella Candles or Mosquito Spray
Dishwasher-safe plastic plates
Dishwasher-safe plastic bowls
Dishwasher-safe plastic cutlery
Dishwasher-safe plastic cups
Extras that impress
BBQ (propane)
BBQ cleaning brush
BBQ utensils
2 spare propane tanks for gas grills (required)
Firewood if fireplace or wood stove is present
Garden hose with nozzle - if outdoor water source is
available
Step ladder
Small Cooler
Kid-friendly items
Do you market your rental as family-friendly? If so, have unbreakable, child-friendly items on hand. Are most parents going to bring these items? Yes, likely. But if they forget, you will be their vacation hero. Even if they don't, you will show a keen attention to detail. 
High chair
Sippy cups
Kid-friendly and dishwasher-safe plastic plates
Kid-friendly and dishwasher-safe plastic bowls
Kid-friendly and dishwasher-safe plastic cutlery
Kid-friendly and dishwasher-safe plastic cups
Starter spices, condiments and pantry supplies
One of the first things may guests do when they arrive at a vacation rental property is take inventory of the cabinets. One pet peeve is finding empty spaces that lack even the basics like salt, pepper, and cooking oil. Few guests want their first vacation activity to be shopping. 
Salt
Pepper
Sugar
Cooking oil 
Pro-tip Starter spices, condiments and pantry supplies
 Invest in a reusable, no spill oil bottle and make sure it's clean and filled after before your guests arrive. Add a matching vinegar dispenser for an upscale restaurant feel. Also, buy matching salt and pepper grinders and ensure they are clean and filled before each guest arrives.
Leftovers
Whether it's leftover pizza, locally picked berries, or hotdogs for the next day's lunch, leftovers save time and money. Just remember to label them so that there are no mix-ups. 
Plastic or glass food containers
Plastic wrap
Sandwich bags
Aluminum foil
Cleaning and maintenance supplies
A well-stocked supply of cleaning products signals to your guests that you expect a clean house. Make sure that dangerous cleaning products are kept in child- and pet-safe areas, and when ever possible use child-safety locks to ensure that only adults have access to cleaning products. 
Hand soap
Dish soap
Dishwasher detergent
All-purpose cleaner
Sponges
Cleaning gloves
Kitchen towels
Paper towel holder
Disinfectant wipes
Garbage bags